One of the advantages of
solar road stud
is to save energy. Solar road stud is committed to ensuring energy security and sustainable development. China is a big energy consumer, mainly coal, oil and natural gas. The reserves of these raw materials are limited and nonrenewable. Moreover, energy consumption releases carbon dioxide and sulfur oxides at the same time, leading to the earth's greenhouse effect and acid rain, damaging the environment. Therefore, the development and utilization of renewable energy is of great significance for ensuring energy security, protecting ecological environment and realizing sustainable development. Solar lighting is developing rapidly, and its devices cover almost the whole lighting field. The market demand for solar road stud lighting products is growing day by day, and the requirements for product quality are also higher and higher.
Solar road stud lighting
takes solar energy as energy and realizes photoelectric conversion through solar cells. During the day, the solar road stud accumulates and stores electric energy with the battery, and supplies power to the electric light source through the controller at night to realize the required functional lighting.
Embedded solar road stud
is especially suitable for large-scale lighting of workpiece and processing area. Embedded solar road stud products have strong resistance to extremely harsh environment. The highly integrated design allows no hiding place for dust or debris, while providing greater space for the processing area.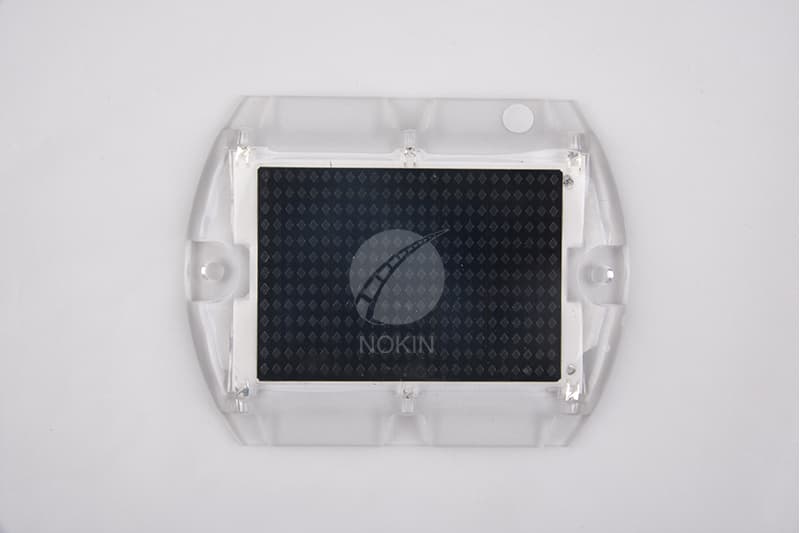 NOKIN will take everything into account the interests of customers, continue to work hard with a rigorous and diligent work style, truly achieve originality, environmental protection and energy conservation, economic benefits and convenient maintenance, and strive to be a pioneer in the
excellent bright LED solar road stud
lighting industry with the purpose of customer satisfaction. NOKIN Excellent bright LED solar road stud is your reliable partner!