With the steady progress of road construction and the continuous development of science and technology, the probability of
LED flashing solar road stud
being seen on the road is increasing. This is not only for the sake of safety, but also for the development trend of solar road stud itself. Whether it is LED flashing solar road stud or ordinary reflective road studs, are safe and effective traffic safety facilities.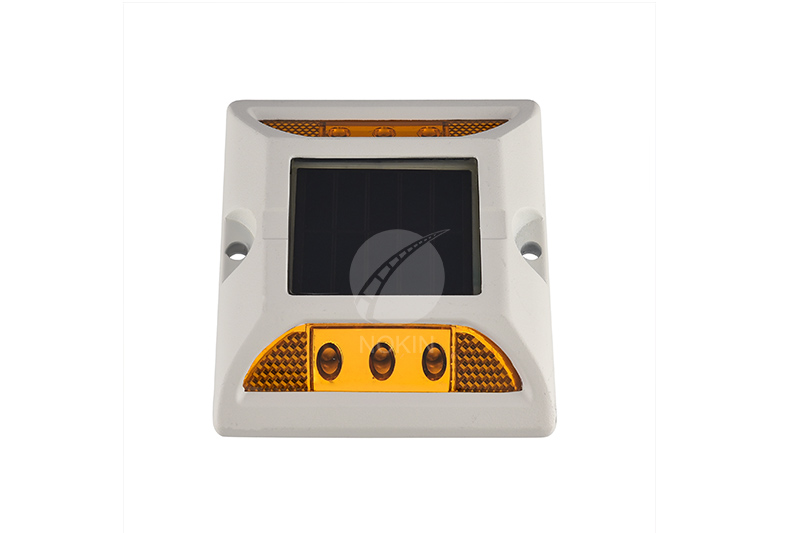 Solar road stud
is nothing but an LED flashing road stud with automatic switching function, realized using the combination of a small solar panel, re-chargeable cell, and LED driver circuitry. High visibility LED and reflective sheet elements incorporated into the base parts of LED flashing solar road stud help ensure safe driving at night.
LED flashing solar road studs
are naturally charged by the sun. As soon as it starts getting dark the LED lights in the solar marker studs come on automatically each night for up to 10 hours. Solar pavement levelled marker studs have been specifically designed with road safety in mind and can help to prevent serious accidents and emit rather than reflect light. LED flashing solar road studs are also known as solar raised efficient aluminum solar road studs, LED flashing solar road studs and solar warning devices.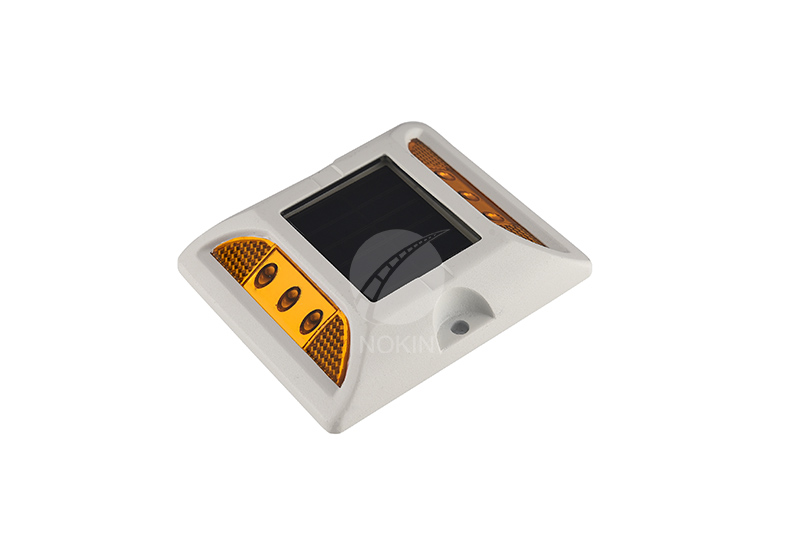 This internally illuminated
LED flashing solar road studs
very popular in Philippines and NOKIN Traffic has established partnerships with many customers in the Philippines.  If you have the requirements of internally LED flashing solar road studs, welcome contact us, we will reply to you in 24 hours.