Solar road stud
is a kind of road stud, which is set along the road surface, used at night or in rainy and foggy weather to indicate the direction of the road. Solar road stud is composed of retroreflective material, shell, solar panel, led and controller. Solar road stud is a visual guidance device with active light and passive reflection performance. Solar road stud is usually used in combination with marking.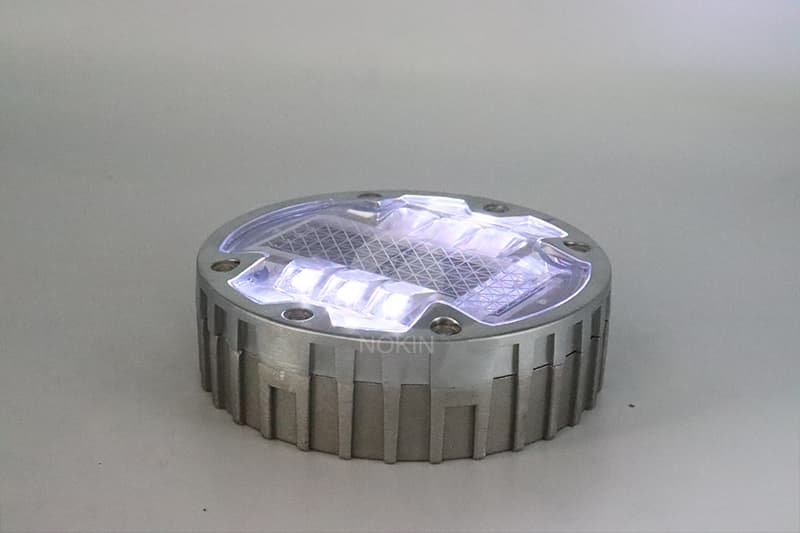 The first road stud powered by solar energy was created to provide a clearly visible traffic guidance in all weather conditions. Unlike conventional reflective road stud,
NOKIN solar road stud
do not rely on headlights to delineate the road ahead. LED solar road stud using bright light-emitting diodes (LEDs), projected light from each solar road stud can be seen at up to 1km away during night time darkness.
The solar road stud can achieve a variety of lighting methods. The solar road stud can not only keep bright, but also flash according to a certain frequency. The flashing frequency of the solar road stud will not make people feel dizzy.  Because the solar road stud can be set to the flashing frequency most suitable for human vision. And the flashing solar road studs can cheer sleepy drivers up at night.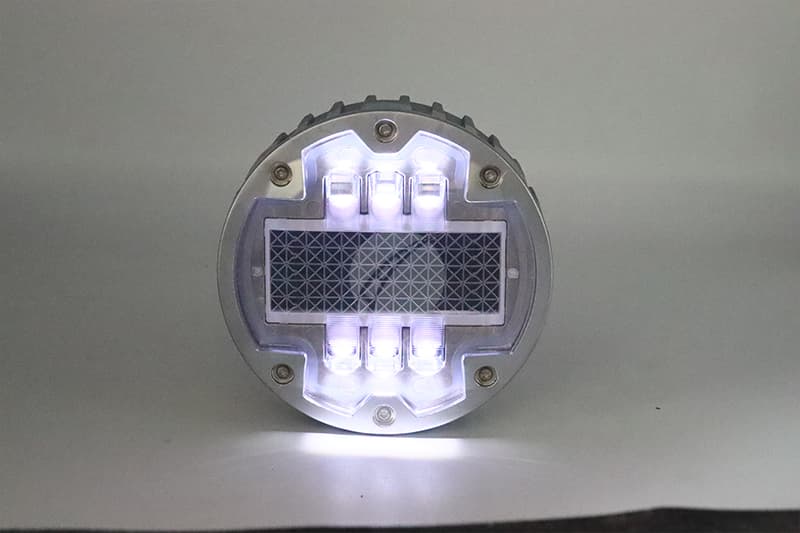 Solar road studs
can light up roads in foggy weather. Cloud fog is affected by the local microclimate environment. Because it is difficult to forecast and forecast the mass fog, it is difficult for vehicles to be informed or warned in advance, which often leads to serious traffic accidents. Therefore, the fog is known as the "mobile killer" on the highway. The light from the solar road stud lights can penetrate the fog.
As one of the most trusted names in solar technology, the NOKIN and the
solar road stud
of NOKIN has earned a reputation for delivering strong and effective road stud products for industrial applications worldwide.