Driving at night in highway without
solar road stud
can be particularly hazardous, with over fatalities every day, many more serious injuries are possible. Especially in highway areas where lighting is either unavailable, not cost effective or environmentally, solar road stud can take more positive influence and efficiently improve road safety.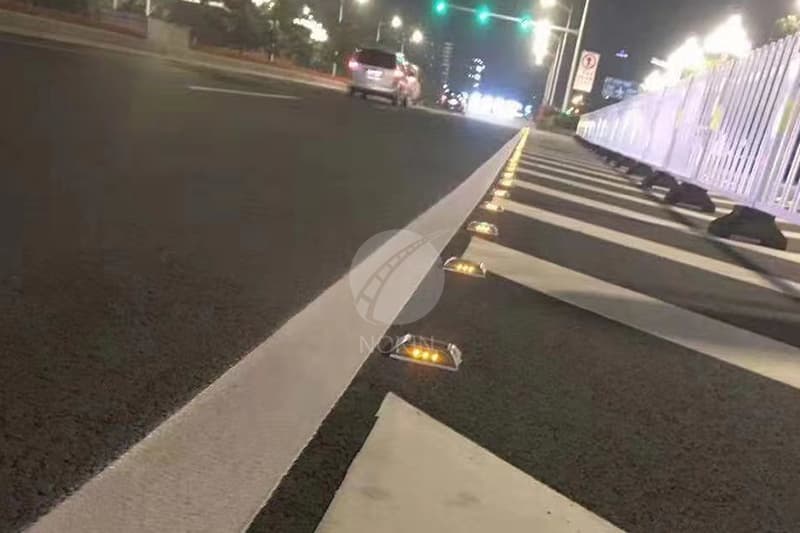 Use of
solar road studs
reduces the necessity of headlight main beams and the accompanying hazard of dazzling oncoming drivers. Intelligent solar road stud is also more visible in rain and fog conditions where the old type retroreflectors and road studs are problematic.
The solar cells charge batteries or capacitors of
solar road stud
during sunlit hours, over which period the flashing LEDs are turned off by a photo switch. Solar road stud can be apply in Guangdong highway construction and improve the security in high-speed road.
The functions of
solar road stud
mainly lie in warning, indication and guidance. So, on the high speed, these are essential. Shenzhen NOKIN Traffic Facilities Co., Ltd. is a scientific and technological enterprise engaged in solar road stud,solar traffic signs, solar warning lights, solar street lights and other road stud products, as well as scientific research, production and sales of transportation facilities.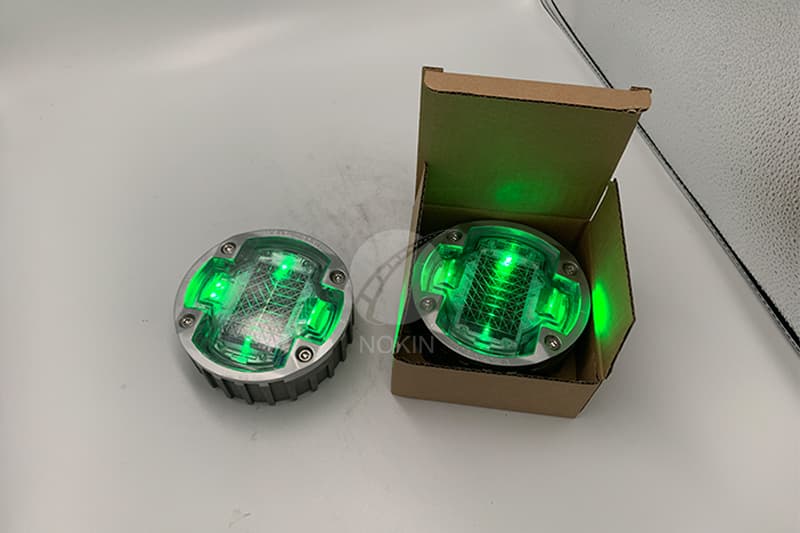 NOKIN has been quietly contributing to China's transportation facilities industry for a long time, providing safe and reliable
solar road stud
for various transportation facilities projects. Welcome friends from all over the world to guide and consult NOKIN solar road stud lights!