Due to its good outline of the road, solar road stud greatly improves the safety of driving at night. A good
solar road stud
should have three elements in the process of use: compression, continuous brightness, and firm installation. Most people pay attention to the first two points in the use process but ignore the installation of solar road studs.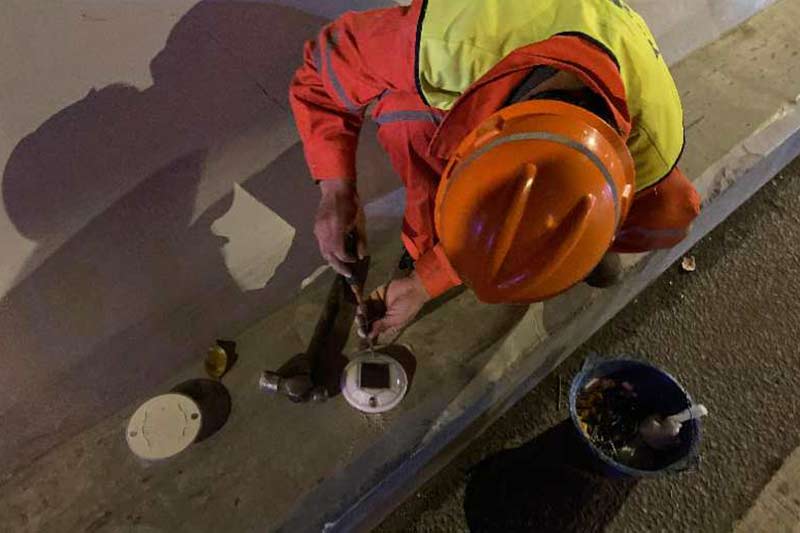 1. Positioning
First, determine the installation position of the solar road stud with a ruler. First, install a solar road stud (according to the drawing) to ensure that each position is in a straight line longitudinally and horizontally aligned to the left and right. The installation distance shall be subject to the design requirements. The road where the solar road stud is installed should be flat and clean, so that the bottom surface of the solar road stud can contact with the ground surface greatly, and the adhesion force is greatly increased to ensure the long-term durability of the solar road stud.
2. Glue
1) Choose glue. At present, asphalt glue and epoxy resin adhesive are mainly used in China. The advantage of asphalt adhesive is that the curing time is short, but it has a fatal disadvantage: in summer, when the surface temperature reaches degrees, it will soften. When the wheels impact, the softened asphalt glue will either fall off, or the softened black asphalt adhesive will stick to the surface of the reflector, affecting its reflective effect. Therefore, the installation of solar road studs must use epoxy resin adhesive. There are no less than ten kinds of epoxy resin adhesives on the market, but only two or three kinds are suitable for road studs. And the proportion of epoxy resin and curing agent must be reasonable.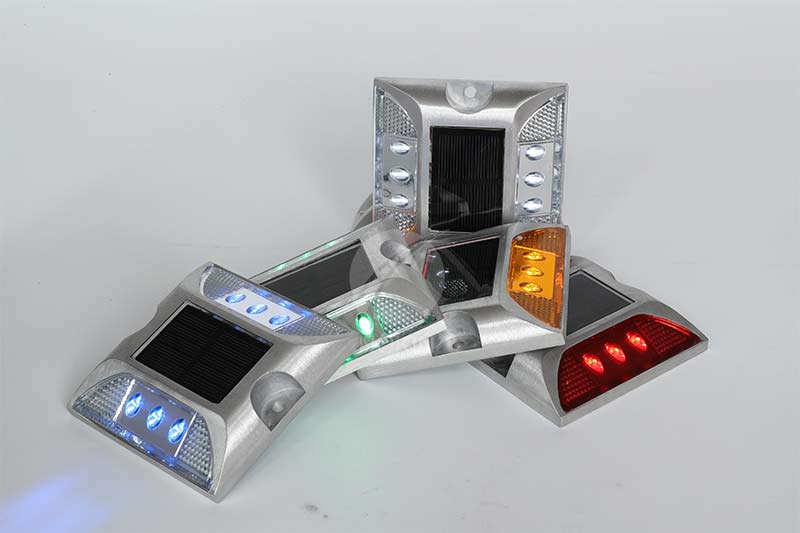 2) Mix glue. Epoxy resin, adhesive curing agent, and cement are very viscous after proportioning, especially in winter, it is difficult to move manually. At this time, it is necessary to fully and evenly mix the three with a mixing gun, so as to better play its curing role.
3) Use glue. Apply the glue to the road surface and press the
solar road stud
tightly. The dosage must be reasonable. If it is too small, the road stud will not be firmly pressed; if it is too much, it will waste glue and easily stain the reflector.
3. After installation of solar road stud.
Scrape the overflow glue around the solar road stud with a spatula and clean the road surface.
4. Precautions.
Don't touch the reflector with your hands, avoid glue sticking to the reflectors on the solar road studs and affecting the reflection effect! If there are water, moisture, and oil pollution on the road surface, it is forbidden to install solar road stud(easy to fall off). The solar warning light can only be removed after 4 hours of installation.