The solar road stud can achieve a variety of lighting methods. The solar road stud
can not only keep bright, but also flash according to a certain frequency. The flashing frequency of the solar road stud will not make people feel dizzy.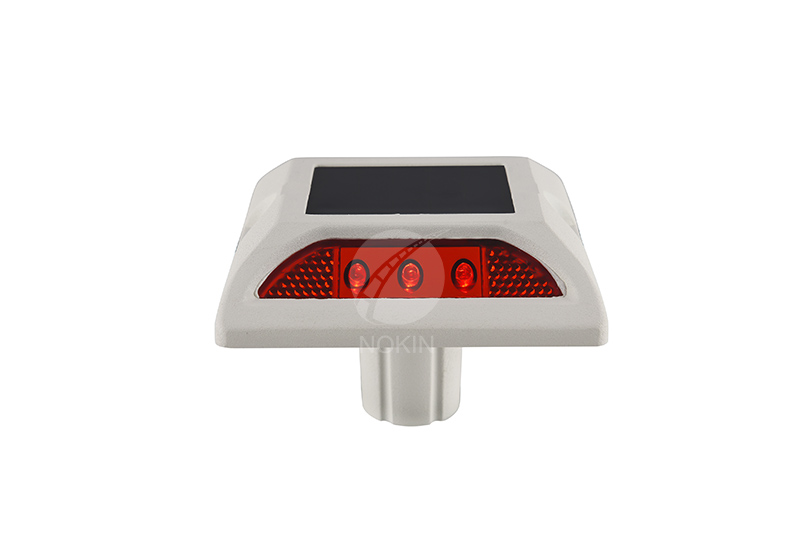 Because the solar road stud can be set to the flashing frequency most suitable for human vision. And the flashing solar road studs can cheer sleepy drivers up at night.
Body material: Aluminum Alloy+PC cover.
we mentioned two reasons why solar road studs are easily damaged. The first one is hollow inside of the solar road stud, and the second is the wrong structure with pin foot. Both are structural problems of solar road stud, but they are different. The first case is highlighted here.
As we all know, solar road stud can be roughly divided into two parts: shell and internal structure. Once the shell is damaged, the internal structure of solar road stud is easily damaged.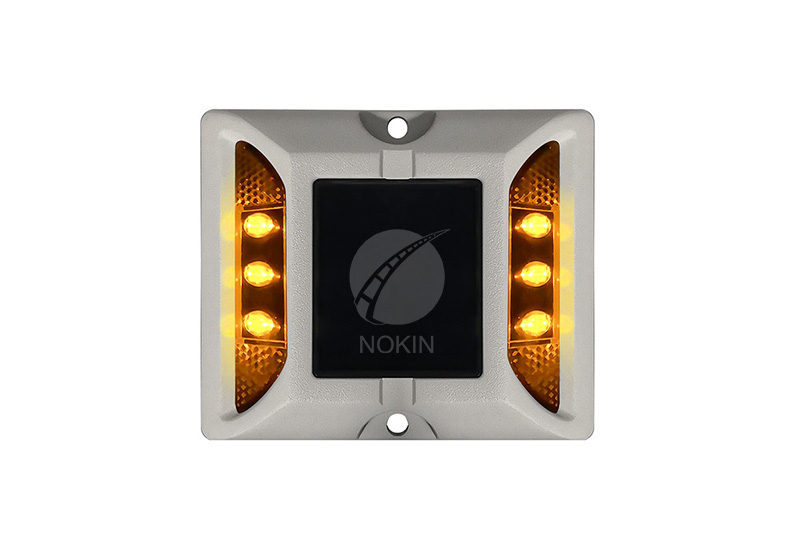 The compression test should be carried out before the solar road stud is put into use. When it was over 8.1 tons and 8.9 tons, an unqualified solar road stud broke. Even not as good as the qualified plastic road stud compression value. The compression value of qualified plastic road stud is 16 tons. Of course, the solar road studs of this structure can not meet the requirements of the Ministry of communications for compressive strength of 10 tons. General pressure testing equipment can do this kind of compression test.