Solar road stud
can also be applied in other place except for road. When you try to park a sharing-bicycle, you must follow the guidance of Bluetooth solar road studs. When you stroll with your lover in a park, the colorful solar road studs on the roadside and bridge can increase the atmosphere of romantic and warm. Do you like the picture I describe for you? Do you want to buy solar road studs?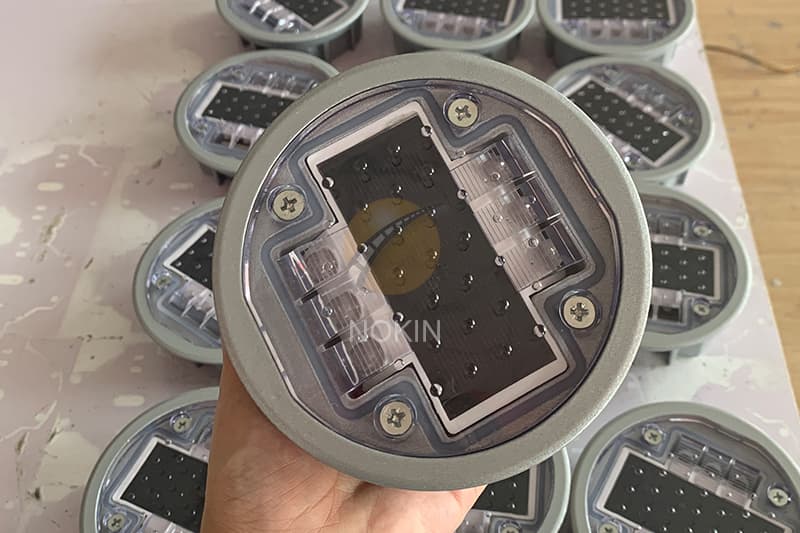 Since a
solar road stud
is composed of shell, small solar panel, re-chargeable cell, and LED driver circuitry, it is nearly impossible to make it as thin as a nothing. But the thickness of solar road studs affect a lot for passing vehicles, non-motor vehicles and pedestrian.
If a
solar road stud
is too thick, vehicles will have a strong sense of jolt and even lose control. For non-motor vehicles and pedestrian, a thick solar road stud in where is unexpected or ignored may stumble them and cause potential safety hazard.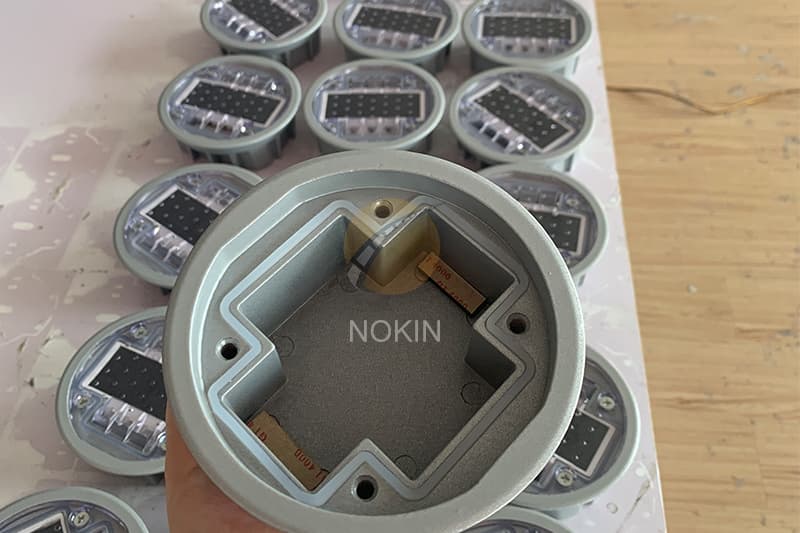 Embedded
solar road studs
could solve the thickness problem but bring other problem: it must destroy road surface and influence road using for a while. Therefore, NOKIN Traffic comes up with a new type of ultra thin solar road studs — NK-RS-Q7.
If you desire to buy one thin
solar road stud
, I will recommend a professional company to you — NOKIN Traffic Facilities. It established in 2001 and has 18 years experience in researching, designing and producing traffic safety facilities, which include solar road studs, reflective road studs, solar traffic sign and road marking machine, etc.